Keep up to date with the most current happenings at St. Kilian's through social media. Follow us on Facebook or Twitter or sign up to our newsletter below!
Our Sports & Prize Assembly has just come to an end and so is the school year for our Primary School. Congratulations to all prize winners! We would like to wish all our pupils their families a lovely summer.

Unsere Sportversammlung und Preisverleihung stellte heute das Ende des Schuljahres für unsere Grundschule dar. Herzlichen Glückwunsch an alle Preisträger! Wir wünschen all unserern Schülern und ihren Familien einen wunderschönen Sommer.

(Pictured: Winners of the Sports Person of the year and of the Clissmann Running Cup) ...




Dan McGibney from @CMRF_Crumlin giving a talk to 5th&6th ahead of tomorrow's fundraiser mini marathon.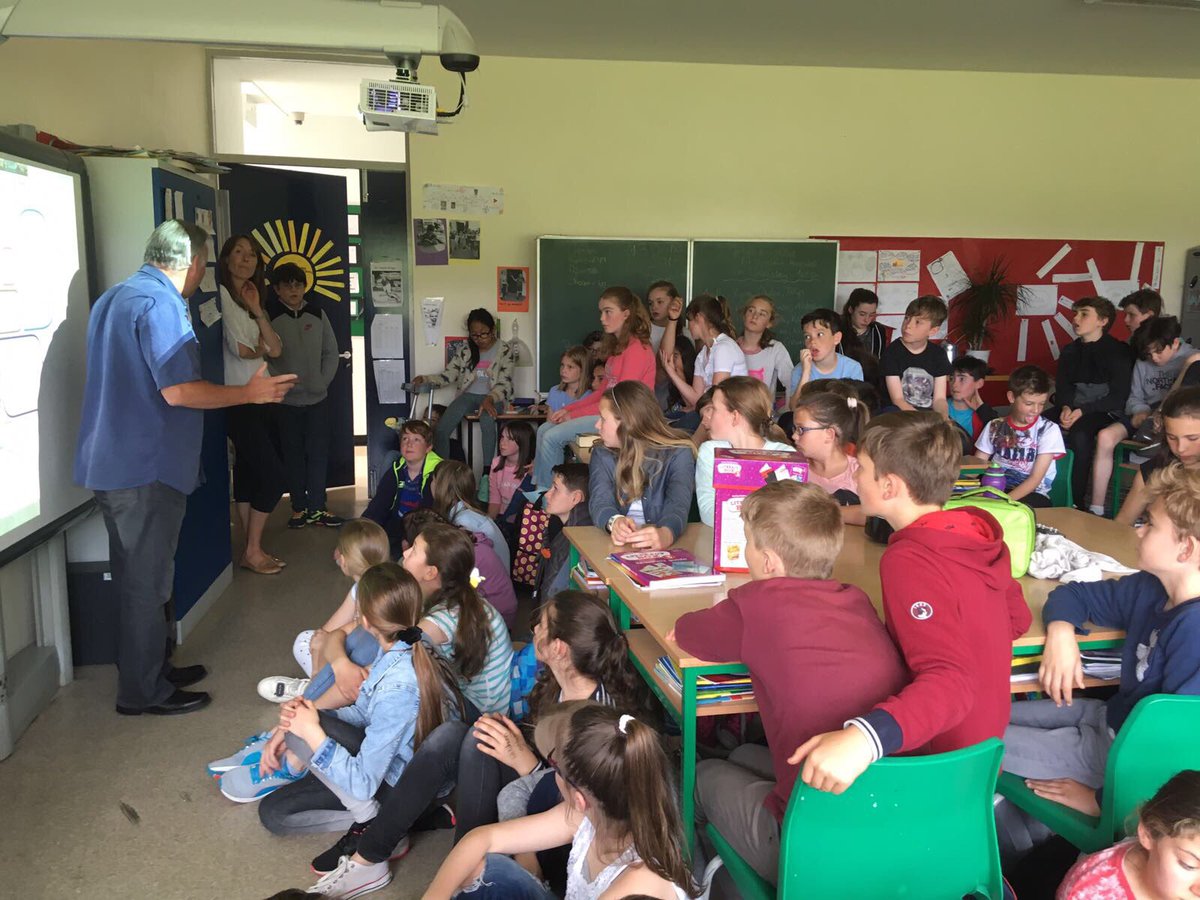 The book fair is on again here today from 9:10-13:30. Drop by and have a browse! @Scholastic @annetteblack6